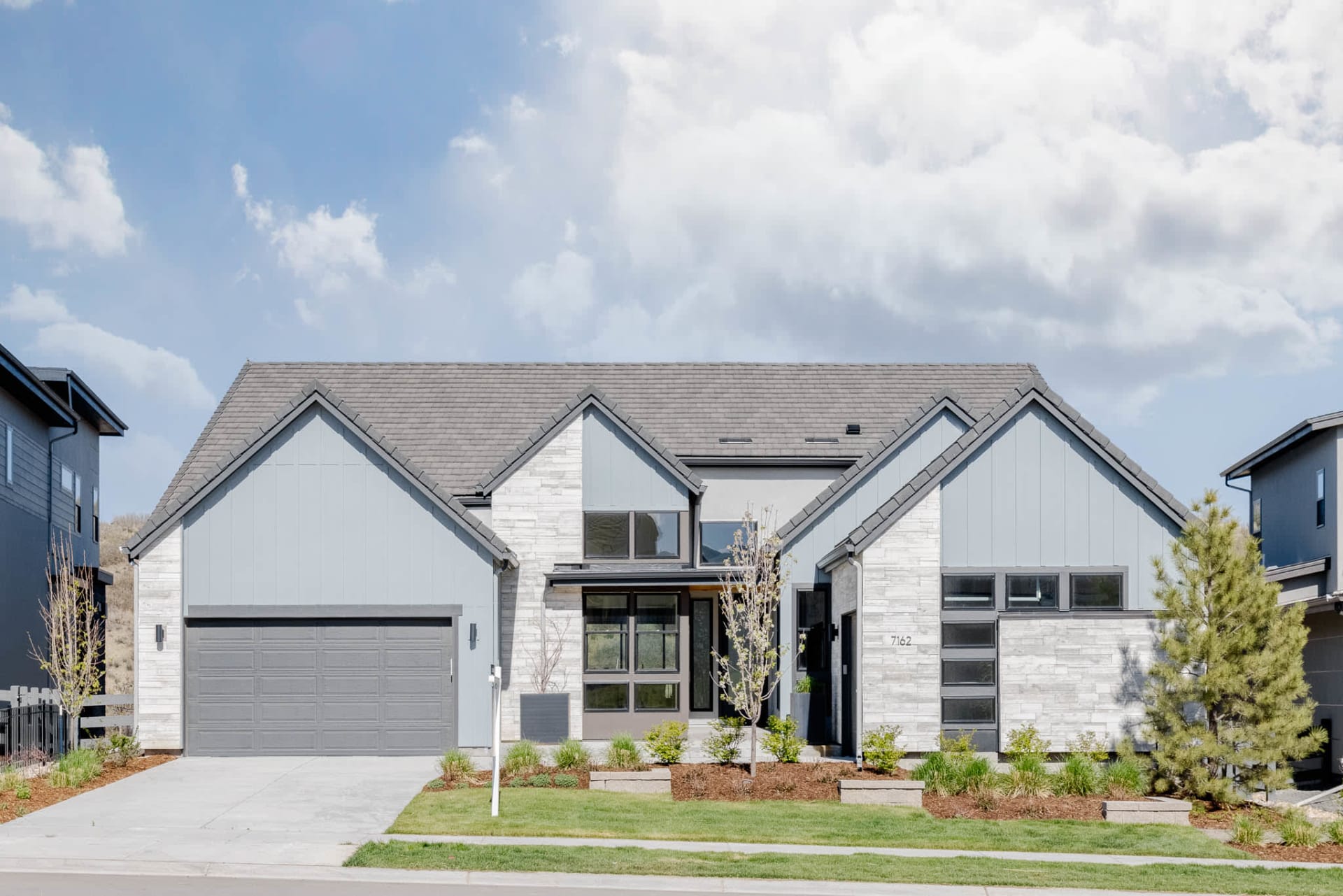 In this ever-changing world, we are all taking a breath and reassessing our futures. Now that the pandemic is beginning to settle and we are quickly getting out of our homes and going back to the office, there is so much more freedom in terms of re-locating our lives. If you are tired of your current hometown or are looking for something different, consider one of our favorite areas–Castle Pines, Colorado.
Thinking About a Move?
Since 2020, Colorado has remained an even more popular destination for Americans who are making their way out of places like California and New York, looking for a new life-style and a change of scenery. The U.S. Census states that Colorado has gained 760,180 new residents over the last decade.


Castle Pines, Colorado
Once rich in farmland and ranches, Castle Pines, Colorado is a beautiful stretch of land, full of wide-open spaces and an abundance of important Colorado history. The area was once a thoroughfare for stagecoach travelers making their way to and from Colorado Springs and Denver. Since 1981, Castle Pines has become an over-3,000 acre haven for residents who love to have access to the beautiful, mountainous landscape, with only a short 30 minute drive to Denver. With an elevation of 6,000 to 6,500, Castle Pines boasts incredible views of Pikes Peak, Mount Evans and the Rocky Mountains.


Infinity Properties
If you are looking for a beautiful, impeccable forever home, look no further. The Vector Series by Infinity Home Collection is a family-owned, Denver-based developer committed to our customers' happiness and well-being. Award-winning architect, Michael Woodley, works with our team creating cutting-edge contemporary designs that focus on thoughtfully-planned spaces to best serve the needs and aesthetics of our clients.


We have been working with the Castle Pines community for more than 50 years, and we are only happy when our customers are happy. We have always prided ourselves on ensuring that each resident is in a home that is a perfect match for them.

Looking For That Perfect Realtor?
Home buying and selling can be an extremely daunting process. Jason Cummings will not only provide you with the highest level of attention and accessibility, he will ensure your home buying and selling experience runs smoothly and successfully. Jason and his team will ensure you are not only being treated with all of the attention you deserve, but that you feel like you are getting everything you are looking for. Jason has been distinguished as one of Denver's top 10 agents by the Denver Business Journal, and by the Wall Street Journal as one of the top 1% of realtors nationwide, which are some of the highest honors a realtor can receive.


Let the
Jason Cummings Group
show you how they have earned this stellar reputation. With this ever-changing real estate market, let our experience help you find your dream home at the best price we can find for you. With interest rates on the rise, we will work with sellers to attain the best route for seller concessions for you, so that when it's time for your closing, you will feel much more comfortable and confident.
We look forward to working with you! Please give our office a call at 720.409.7330. You can also email us at
[email protected]