Connecting Denver's residents to plants from the Rocky Mountain region and beyond, and celebrating Colorado's deep ties to the outdoors, the Denver Botanic Garden is a beautiful public garden featuring world-class exhibits and events. Perfect for locals to check out on the weekend as well as visitors to explore as they search for their new home in Denver, the Botanic Garden is a must-see in the city.

Located in the Cheesman Park neighborhood, Denver Botanic Garden features the country's largest collection of plants from cold temperature climates around the world, mostly exhibited outdoors. There are also seven gardens dedicated to plants from Colorado and neighboring states as well as a Japanese Garden, which features a beautiful pagoda and pond.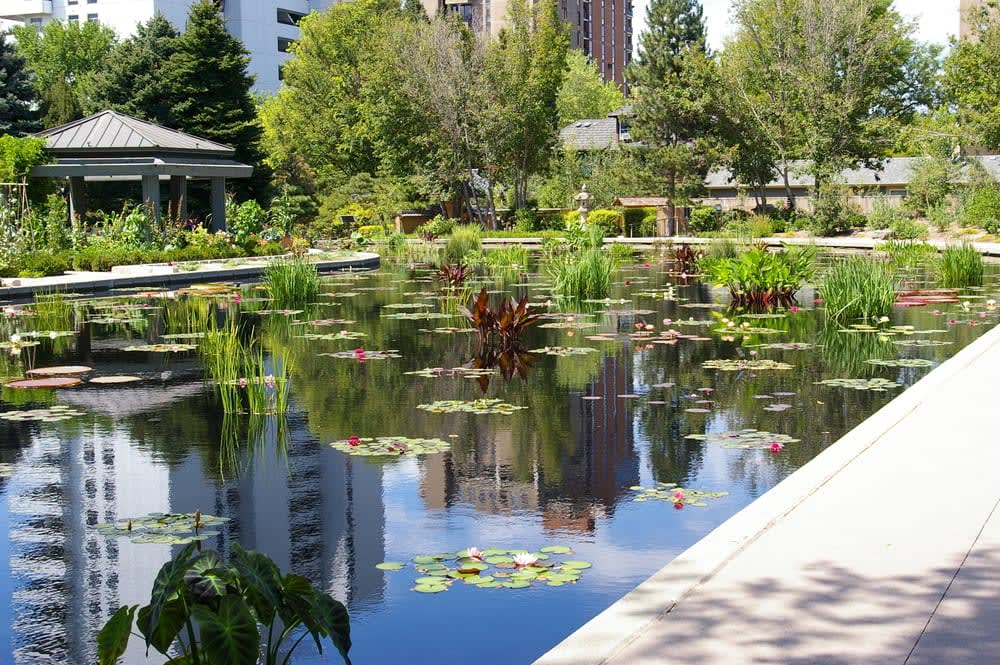 Covering 22 acres and established in 1951, the garden is a Denver institution and an oasis in the middle of the city. Dedicated to researching and preserving Colorado's heritage and greatly valued natural resources, the Denver Botanic Garden offers year-round events and educational opportunities including the Mordecai Children's Garden. Access to the children's garden is included in regular admission and provides hands-on opportunities for kids and families to explore plants and their surroundings through six different Colorado ecosystems. Each ecosystem is constantly changing with the season, so no two visits are ever the same.

In addition to the outdoor gardens, the Denver Botanic Garden puts on a number of nature-centered art exhibits throughout the year. Exhibiting from April 28 through September 23, Pixelated: Sculpture by Mike Whiting explores the relationship between digital media and the natural world. Whiting's large-scale sculptures resemble "Minecraft" and "Pac-Man"-era graphics and juxtapose the distinct visual style of a carefully created gardens and environments. On display from May 30 through August 5 in the Gates Court Gallery, Cyberscapes by Serenity Forge helps viewers experience landscapes in the virtual world and explore the power of places that tell stories. Both are exhibiting this summer and are must-sees on your next trip to the garden!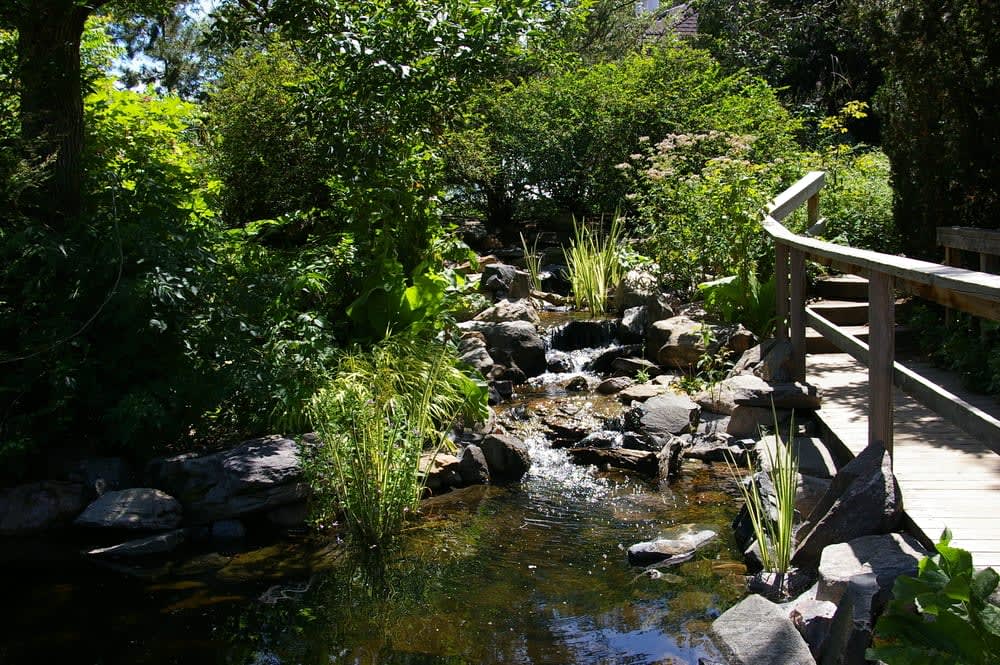 Finally, be sure to check out the Summer Concert Series hosted at the garden's amphitheater, one of the city's most beautiful outdoor concert venues. This summer's series runs from June 11 through August 15 and features some big name artists including Melissa Etheridge, Violent Femmes and the Gipsy Kings. Surely a can't miss this season!