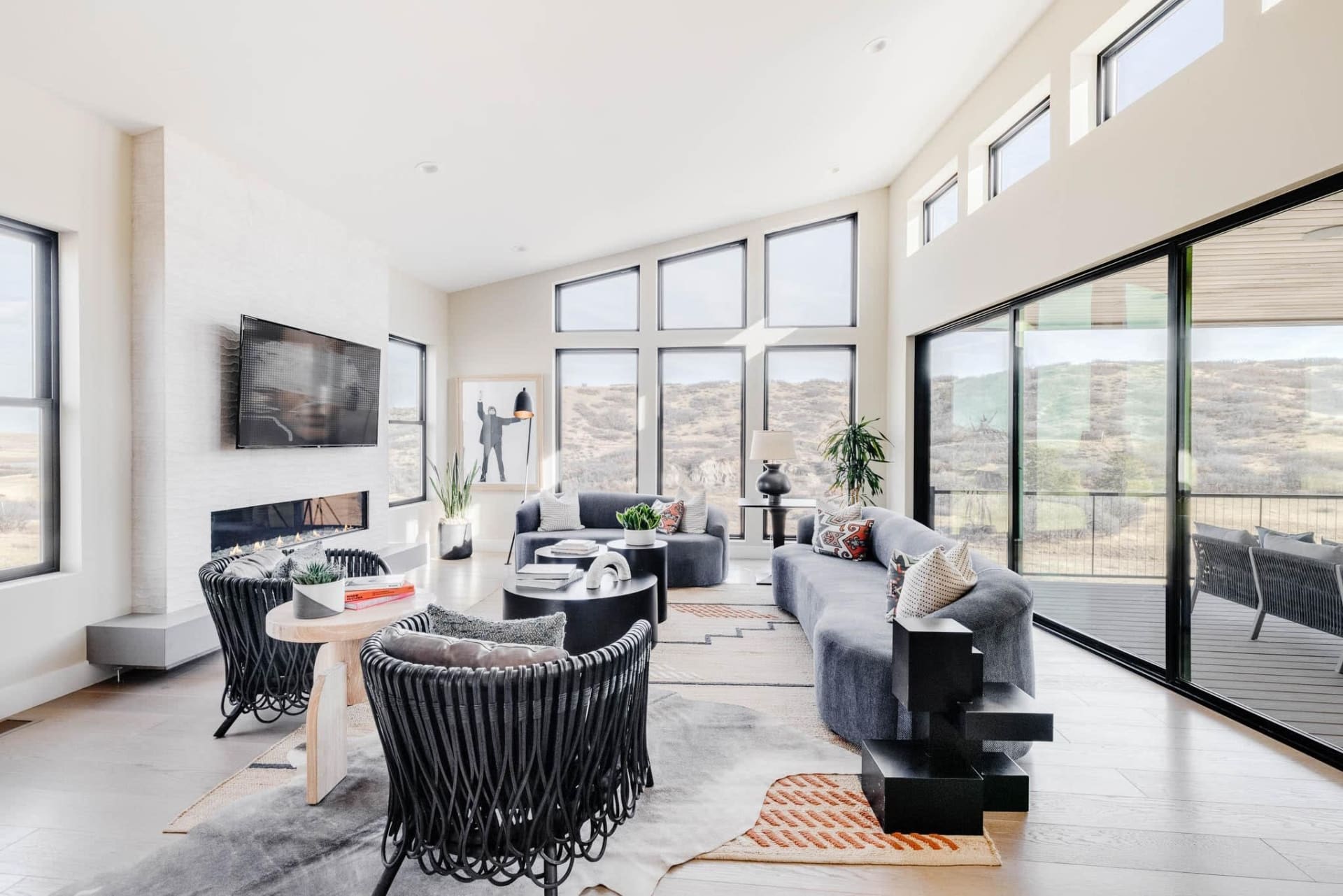 Springtime is a wonderful time of year to consider your surroundings. So many of us are relocating out of busy, congested cities and thinking about the wide open spaces of places like Denver. Whether you're looking to move or not, it's still a great time of year to consider your home decor. With styles constantly changing, it's always good to be on top of the latest trends.


Springtime is also the best time of year for new beginnings! With the flowers and trees getting ready for a full bloom, Springtime is a wonderful time to consider some new home decor ideas!


With each new season, comes an opportunity to refresh your space, create more style and beauty in your home. Home decor this Spring looks beautiful, hopeful and exciting! There really aren't any rules for decorating your home, other than doing what makes you happy and works best with your lifestyle and design aesthetic. Sometimes it's helpful to know what the decorating trends are looking like, because it will help you open your mind to some new ideas and help you gain inspiration from what is going on in the marketplace.


Are you buying a new home, looking to relocate or just refreshing the home that you are in now? You can expect to see some very exciting interior design trends in color, texture and ideas for how you can move forward in making your home a place you look forward to seeing each day.


Colors
When deciding on a color palette this Spring, why not allow the latest home decor trends lead to your decision? This Spring, Indigo seems to be leading the way with regards to home decor. Indigo is a clean, fresh and great choice for bringing your home into the new season. Indigo is the color of fresh spring flowers and it is simply perfect for this time of year. If you don't want to completely replace a couch or chair in your living space this Spring, you can just add a pop of color to your existing favorite place to sit by throwing some new pillows into the mix, or adding a new rug or throw to your favorite room.


1970's trends are also making their way back into view this Spring with an array of washes and patterns. We can incorporate an avocado green, a mustard yellow along with other "muted" colors that can complement any home decor that you already have. You can always add these new palettes to your walls or simply add a new panel to your windows to showcase some Springtime color.


Embracing the concept of color movement and rhythm, gradation will add a lot to home decor this Spring-in smaller doses. Gradation will appear more and more this Spring within furniture and accent pieces. Look for throw pillows, lamps and rugs with a graduated blend of different colors, which will add a soft touch to any decor.


Geometric Shapes
If you are moving into a new home, and you have a clean canvas to decorate with, use the upcoming Spring trend of incorporating geometric shapes into your home. There is more of a "minimalist" feeling to a home led by geometric shapes. Lines are cleaner and more stable. Geometric patterns do not have to be limited to just throw pillows, but why not let some variation of circles, squares and other geometric shapes make a splash in your new space? Geometrics are more of a stable design, and work well with rugs and wall art.


Curves and Arches


The Arch is appearing in many home decor designs this Spring. Curves in upholstered seating and bookcases really tie into the trend in the Art Deco style. This style of home decor is often associated with sleek, straight lines, but also celebrates sumptuous curves. Curved features with regards to furnishing your home, can add interest by breaking up strict lines.


The curve trend began years ago with the use of multiple round coffee tables in different sizes and heights, placed next to each other. Sofas started being designed with rounded edges, as opposed to the very straight styles that were shown previously. Rounded edges give a much softer look and feel with regards to home decor.


The Springtime is a wonderful time of year to plan a move to a new city, or even a new state. Denver is one of the most wonderful places to relocate to. Denver offers its residents so much in terms of climate, great schools and SO much more! The population in Denver is expected to surge to 4.4 million people by the year 2050. Although your decorating style inside of your home is always personal and important, don't forget how important curb appeal is as well. A potential home buyer will only want to see the inside of a home if they feel excitement while seeing the outside of it for the first time. If you are considering a move to the Denver area, and you want to work with the #1 Real Estate Agent, call
Jason Cummings
and his team! Jason and his team are experts at maximizing the highest potential in creating the best possible curb appeal for your home, if you are looking to sell. Jason combines innovation with creativity, and will always work with you to ensure you are getting all that you ask for and all that you deserve!